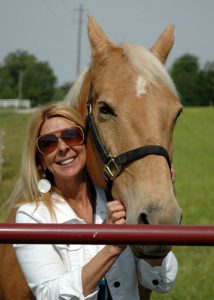 Coming out of college with a degree in accounting, interior design never crossed my mind. My first job was with a secondary mortgage marketing company that employed hundreds of women. One of the women in my department purchased a new home and ask if I would like to help her make some decisions on carpeting, paint colors and such. I was surprised she asked me, but I agreed to spend the entire weekend looking at "stuff" for her new home. Little did I know that I had a natural flair for color, texture, balance, form and functionality. This was the first of many homes I was asked to "decorate". I caught on very quickly that the most important aspect of a design is assessing the space and architectural elements the home has to offer. Later I ask my friend why she wanted my help, her answer was so simple……she liked my style.
For the next 20 years, I worked full-time as an accountant and business owner, but I spent my spare time involved with interior designs projects. My personal homes were redesigned many times over throughout the years. Finding that as we get older and times change so does our personal styles and I believe it to be very important to keep a home updated and fresh.
In 2004 I met the love of my life and to make it a perfect match he is a custom home builder! I started working with him a year after we met designing the homes and following them through to completion. I have learned so much through the years with him, 15 plus model or spec homes and I can't begin to count the number of pre-builds I have done. Over the years, I have taken every course available In Interior design always keeping up with the latest trends and styles so I always have something new to offer our clients. With Each home, I'm taught something new by my clients who have been and will always be my best teachers. Besides my family, I have two passions in life animals (horses and dogs) and interior design. I love working with our clients from conception to reality.